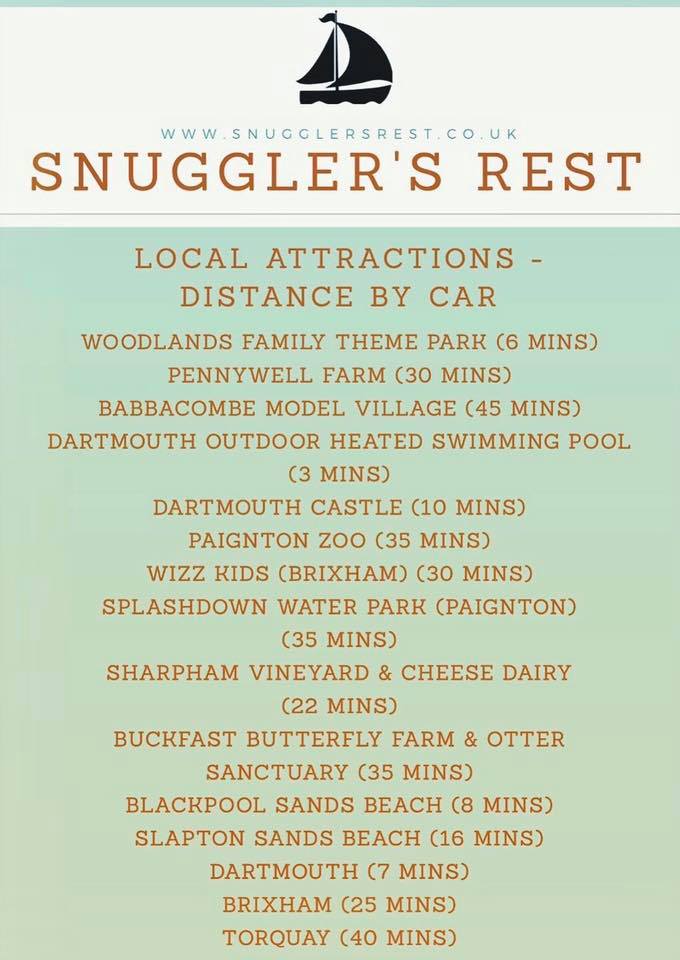 With numerous festivals and events, exhibitions and markets taking place throughout the year, as well as a great range of attractions and activities both in Dartmouth and nearby, there is always something happening in this vibrant harbour town.
https://www.dartmouthrailriver.co.uk/     Based on the glorious South Devon coastline in South West England, enjoy your days out in Devon on our steam trains, boat trips and paddle steamer - the only attraction in Devon that lets you enjoy the delights of Torquay, Paignton, Brixham, Dartmouth and the River Dart, Kingswear and Totnes on your day out!
http://www.dartharbour.org/  Dart Harbour is a Trust Port in one of the finest natural harbours in the UK. The River Dart whose source is high on Dartmoor flows through the towns of Totnes and Dartmouth, South Devon, England. While the Dart is a busy port for local fishing vessels and naval shipping, it also makes an ideal and attractive stopover for smaller cruise ships and a wide variety of private luxury yachts. The River Dart is navigable from Dartmouth to the weir at Totnes.
https://www.blackpoolsands.co.uk/  One of our most beautiful, natural treasures. Set in an unspoilt, sheltered bay amongst evergreens and pines is Blue Flag awarded Blackpool Sands, a shingle beach located only 3 miles west of Dartmouth on the beautiful South Devon heritage coast in an Area of Outstanding Natural Beauty (AONB). With sand pits, a bathing raft, kayaks and paddle boards for hire, a range of delicious hot and cold food and a beach shop, it has something for all the family.
https://www.discoverdartmouth.com/  Welcome to the beautiful town of Dartmouth in South Devon. Situated on the banks of the picturesque River Dart, it's the perfect year round destination for a short break, day visit or holiday.  With numerous festivals and events, exhibitions and markets taking place throughout the year, as well as a great range of attractions and activities both in Dartmouth and nearby, there is always something happening in this vibrant harbour town.
If it's food you love, there is no better place to immerse yourself in Devon's local produce, from seafood to ice-cream and fudge, the town is a food-lovers paradise.  No matter the weather or time of year, Dartmouth is an exciting town just waiting to be explored.
https://www.english-heritage.org.uk/visit/places/dartmouth-castle/  One of the most beautifully located fortresses in England. For over 600 years Dartmouth Castle has guarded the narrow entrance to the Dart Estuary and the busy, vibrant port of Dartmouth. It offers stunning views of the estuary and out to sea and offers a great family day out, whatever the weather. 
https://www.fusion-lifestyle.com/centres/dartmouth-leisure-centre/  Operated by registered charity Fusion Lifestyle and incorporating Dartmouth Indoor Pool, Dartmouth Leisure Centre is the first choice for the whole family to stay fit and active during your holiday in the heart of Dartmouth. Fusion reinvests to improve and develop what´s on offer in the community and manages the Dartmouth Indoor Pool on behalf of Dartmouth and District Indoor Pool Trust.
https://www.nationaltrust.org.uk/greenway/ Agatha Christie called Greenway 'the loveliest place in the world' and treasured it as a holiday home for her and her family. They filled each room with items dear to them, brought to Greenway from Ashfield, Agatha's childhood home, and their travels and extensive collections. In the house you can see all of this just as Agatha and her family left it.
https://www.english-heritage.org.uk/visit/places/bayards-cove-fort/ This Tudor fort, built by the borough of Dartmouth between 1522 and 1536, contained heavy guns to protect the prosperous harbour town from attack. It was the last line of defence against enemy ships that had eluded Dartmouth and Kingswear castles and the iron chain stretched across the Dart estuary between them. Occupying a terrace cut from the rocky river bank, Bayard's Cove Fort is picturesquely sited at the entrance to Dartmouth harbour.
https://www.dartmouthmuseum.org/  Dartmouth Museum is a small but fascinating and interesting museum which occupies part of the historic Butterwalk, a terrace of rich merchants' houses built around 1640. Re-designed to national museum standards in recent years, it displays an extensive collection of artefacts, models, paintings and photographs relating to Dartmouth and the surrounding district. The collection is, as you would expect, wide ranging, but there is special attention to the maritime history of the town and its social and physical development.
http://www.southdevonaonb.org.uk/portfolio_page/sugary-cove/  This sheltered bay is a beautiful spot to relax regardless of the time of year; there are relatively steep steps down to the cove so the descent may be tricky for some, however, it is definitely worth it!
https://www.paigntonzoo.org.uk/ With more animals than anywhere else in the South West, you're in for a really wild day out in Devon for all the family! With over two thousand creatures to get close to, indoor and outdoor play areas, the Jungle Express train, keeper talks, animal feeding sessions and six amazing animal habitats, there is plenty for you to explore.
https://www.beckyfalls.com/ No visit to Devon would be complete without a visit to Dartmoor's iconic landmark. Come and breathe some of the purest air in England, explore 50 acres of stunning woodlands and enjoy a very, very warm welcome!
https://www.woodlandspark.com/ Woodlands Family Theme Park is the largest family theme park in Devon, a fun filled family day out for everyone. From little kids to kid-ults there's something for anyone and everyone! With one of the largest and best indoor play areas in the South West, amazing water rides, a zoo farm and much more, there's fun to be had rain or shine. 
https://www.pennywellfarm.co.uk/ Welcome to Pennywell Farm! 4 FREE rides, hundreds of friendly animals, indoor and outdoor play, plus a different hands on activity every half an hour. It's what we're famous for! Piggy Cuddles all day, every day!
https://www.model-village.co.uk/ Since the village in Babbacombe opened in 1963 the park has continued to expand the number of features on display. The village portrays English life and culture over the last 6 decades and is sure to bring to life those childhood memories! Feel like a giant at the model village as you explore 4 acres of award-winning gardens showcasing hundreds of model scenes, vehicles & people.